I hope that you watched the latest episode of Quantico because it was incredible! There were SO many revelations about everybody in the show.
At The Farm, all recruits are asked to prepare a will, as anything can happen to them at any time.Most, of them, go to a bar to have some drinks that maybe would help them in writing the will. There we see Harry Doyle revealing about his undercover mission at the Farm and tells everybody that he's MI-6. FBI is digging into a bombing that caused the death of a former recruit Jeremy Miller, who returns back in the future and then again is killed by Alex. Owen takes theParrish to leave The Farm.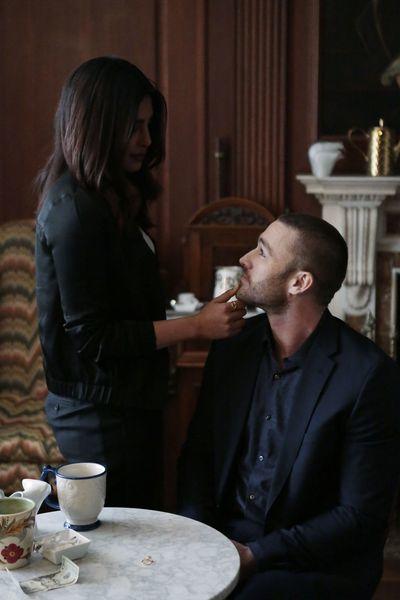 In the future, Alex, Lydia, Léon, Harry, and Ryan go inside to find Dayana and Olsen thinking that they are the traitors. But what they were thinking was completely different, it turns out, Lydia was the traitor all along and she was trying to upload the data on the drives. Alex and Lydia get into a brawl in which Parrish kicks her ass but Will is unable to stop the drives from uploading their data.
Back to the past, Alex, Ryan, Shelby, Raina, Dayana are summoned by Madam President Claire Haas for an operation to stop the AIC. Guess who they'll be reporting to. Come on! make a guess. It's her son, Caleb Haas.
In this episode, most of the plot is resolved and all the process about how the Citizens' Liberation Front planned their attack and what their motive was is told. This makes it really easy to understand the show now.
Rating: 8.5/10
Here's the promo for the next episode –