We have yet another thrilling episode from Scorpion. With Sly's alderman debate, hallucinations, and everybody's fears, this episode too kept me biting my nails all along.
In the beginning, we see Sly sleeping head down on his table due to being tired of preparing for his alderman debate with his opponent Mr.Patel. The team is taken to Greenland to fix a seed storage unit that turns out very dangerous for Cabe, Happy and Sly.
They start to hallucinate about their greatest of fears due to a certain bacteria that targets the brain. With Sly terrified of chickens that only he can see, Happy dreaming about her time at the orphanage and Cabe dreaming of getting older, Walter and Paige are really tensed about what to do. While in the garage, Toby is helping Ralph with his project and suddenly Ralph hints he wants his mother and  Walter to be more that just good friends.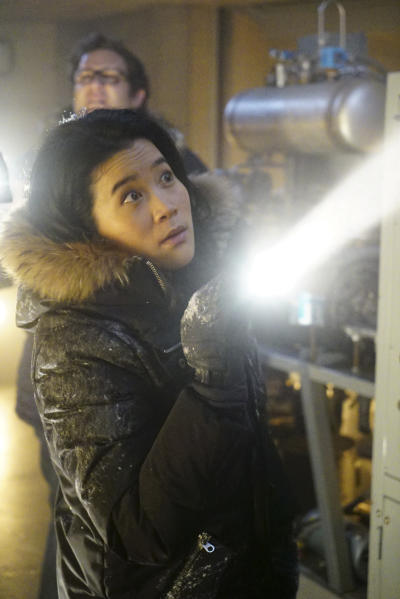 .
Sly is jumping all around trying to save himself from chickens, Cabe is fighting is age and Happy is jus sad about not being chosen by any family just because she's different.
Toby figures out a way to help Paige and Walter. They need to trick the three of them into doing what they were supposed to do. After they are done with their mission, Paige has a hallucination too, and guess what, it is about Walter being with another woman.
In the end, we see Sly crushing his opponent in the debate and rendering him speechless.
Rating: 9/10
Overall, it was a superb episode, and I can't wait to watch the next one. In the meantime, here's the promo for Scorpion's next episode: